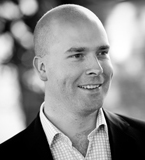 Do I Have A Case is run by Tom Street, Senior Solicitor and Managing Director of Tom Street & Co Solicitors Limited.
About Tom Street & Co.
Do I Have A Case was first launched in April 2010.
Tom Street is an experienced solicitor specialising in employment and litigation. Tom is a straight talking and approachable solicitor who values his clients, and who goes the extra mile to understand their individual requirements. With the assistance of his hardworking team, Tom does all he can to ensure the best possible outcome for all of his clients.
Don't take our word for it…
Here are just some of the things that Tom's clients say about him:
"Tom handled my case with sensitivity, kept me informed of developments and vigorously pursued a satisfactory outcome." Helen in Bath, Somerset
"Tom Street achieved an excellent result for me, by helping to resolve a tricky commercial contract dispute. A first class service." Philip George. St Gallen, Switzerland.
Our Offices
Our head office is in Frome, near Bath. However we are able to service clients all over the UK.
Opening hours
We are open from 9am to 5.30pm, Monday to Friday.