If You Have Been Replaced When You Return From Maternity Leave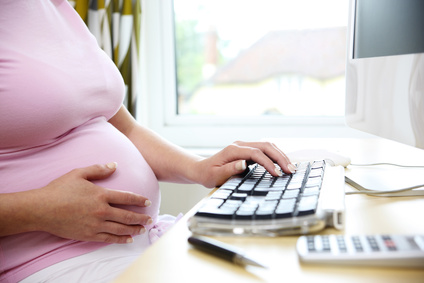 Please also see our Maternity Law page.
Returning to work after maternity leave carries its own stresses. Coping with your child, ante-natal care and the many rituals of motherhood, all in, it's a daunting package.
You might expect some consideration from your employer, and fortunately, maternity law grants you rights against discrimination.
If you have been replaced while on maternity leave, this counts as discrimination. If your employer takes you back into work, but you find that your role has been assigned to another, and you are shortly made redundant, this counts as discrimination.
Depending on your contract, you may or may not receive full pay while on maternity leave, but you are entitled, by law, to keep the same terms and conditions as before. This means that while you are on maternity leave, your role, your seniority, and all associated privileges, must be maintained "as is" by your employer.
Pregnancy discrimination is a fact of life in many workplaces. But it doesn't have to be so.
Taking action is easy. You could start by familiarizing yourself with maternity law by going to visiting our maternity law page. This would confirm if you are entitled to claim discrimination and unfair dismissal.
You can also contact on of our solicitors directly at Do I Have A Case? on 0800 014 8727. Once we determine that your rights have been violated, we provide you with start to finish assistance in filing a complaint at the employment tribunal.
As a new mother, battling many responsibilities, you deserve all the support you can get. At Do I Have A Case?, our clients receive personal attention, speedy, high quality, hassle free service, from experts.
Don't accept less than what you deserve, act now to preserve your rights.
Related articles
Pregnancy and Work – The Risk Assessment
Returning to Work after Maternity Leave